Our expertise covers many aspects of primary cell biology with a special emphasis on hematopoietic (blood and bone marrow) primary cell systems. We assist clients with early stage research projects through multiple areas of pre-clinical and clinical drug development.
We go out of our way to ensure your project's success, including full and immediate access to project scientists, responsive and thorough communication and a quick turn-around time of information and data.
Our In Vitro Services
The links on the right will provide you with more information about our standard in vitro service offerings.
Please keep in mind that in addition to our standard contract assay services, we also offer customized contract research services in various areas of primary cell biology.
Please CONTACT US to discuss your project needs.
Expect the following from ReachBio with each Service Contract: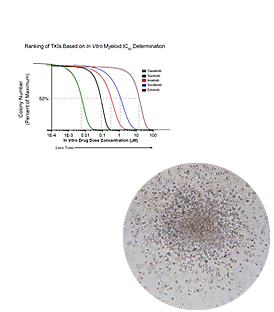 Full confidentiality
Frequent consultation with study director
Rapid turnaround of contract paperwork (e.g. CDA, MSA)
Assay selection and design (e.g. cell type, species)
Protocol design
Study execution
Data interpretation
Full written report
Follow-up consultation